Richard's second musical. Peter – The Rock was performed on
Saturday, 15 September 2018, 7.30pm
at St Firmin 's Church, Thurlby, South Lincolnshire.
Saturday, 22 September 2018, 7.30pm
at St John the Baptist Church, Morton, Bourne, South Lincolnshire.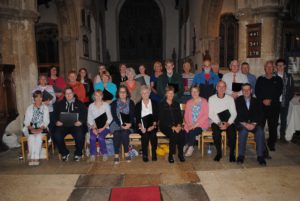 photo of everyone at Thurlby 15.9.18
From Richard:
Many thanks to Janet, Sue, musicians and choir for two splendid performances.  Much appreciated by those who attended.  Each Church benefitted financially from our efforts.
The Choir at Swayfield on 3rd November, 2017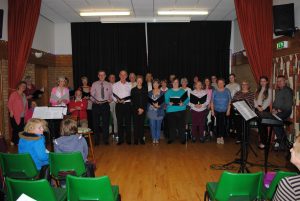 Janet Roberts, Musical Director, and Richard Rice-Oxley, Composer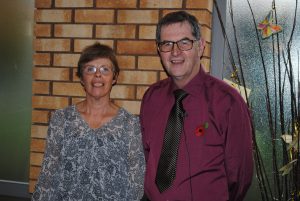 The Choir at Harrowby Lane Methodist Church on 5th November, 2017. SORRY about the Chair!!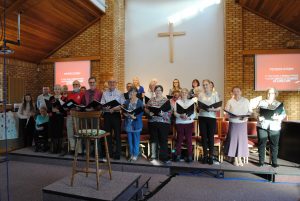 Anita, our wonderful Narrator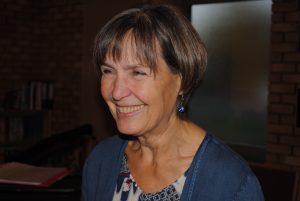 Mother and three daughters, members of the Choir, including a lovely soloist on the right.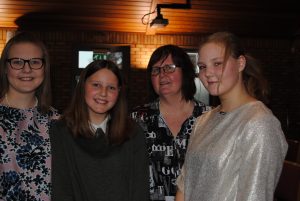 Helen, one of our splendid soloists!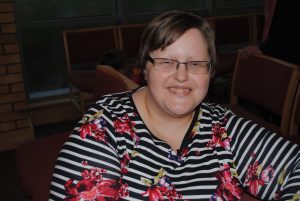 Sue Worrall, our maestro on the keyboard!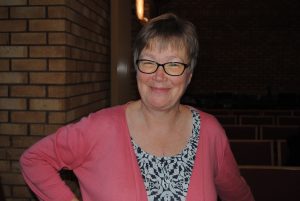 Chris, alias Peter, with his wonderful voice!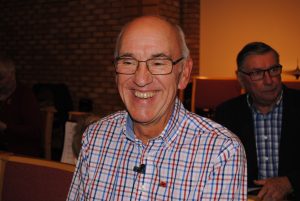 Katy, our able clarinetist giving a rich musical sound.